Introduction
Who is Tim Bishop?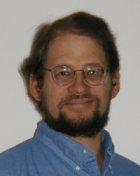 Tim Bishop is an entrepreneur, writer, project manager, and technology product developer living in Berkeley, California. He has been working in high-tech startups for 18 years, and he loves turning new technologies into products that improve people's lives.


Turning Technology into Products
Tim specializes in project management and product management, driving the definition, development, testing and release of products. He also has considerable expertise and experience in managing rapid organizational growth. He enjoys devising appropriate processes that improve communication and accountability, while not hindering creativity. He is particularly adept at translating between engineers and customers. He has a passion for shipping products and has stepped in and taken on roles as diverse as Quality Assurance Manager, Webmaster, and technical writer, in order to get products completed and shipped to customers. He has been described as:
"The best damn project manager I've ever worked with"

-- Don Reeves, Vice-President of Engineering, Black Pearl
In his spare time he volunteers his time in education, from shelving books at his child's school library to consulting on technology with the University of California at Berkeley. He also loves to write, and at the beginning of the 2003 SARS epidemic he started the non-profit website SARS Watch Org, which was the British Medical Journal's site of the week and which Dick Thompson, the World Health Organization's Department of Communicable Diseases Communications Officer, called "The best SARS page on the net."
For vacation he loves to immerse himself in other cultures and countries, and he has traveled widely in Africa, Europe, Central America, and a little bit in Asia.